GrandView Solutions LLC Business Advisors
We Help Business Owners Sleep Better at Night
GrandView Solutions, LLC was created by bringing together a group of successful, seasoned entrepreneurs and professionals with diverse experiences into a team with the single purpose of bringing business owners and their businesses more success.
Our goal is to free up the owner's, president's, or similar executive's time so that they can effectively operate the business. We do this by performing the key tasks or projects that they either don't have the correct skill set, desire, or time to complete. Additionally, another key opportunity for us is with a company that may want a part-time highly skilled contractor in place of another full time employee due to cost, skill set, or employee availability.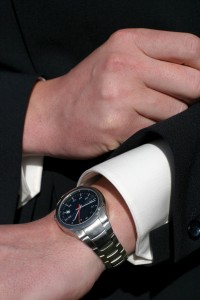 We work together with our network of associates with the unified goal of bringing you and your business success, whether this means a better quality of life, more profit, hands-on assistance to do what you don't have time to do, or all of the above.
OUR FOCUS:
UNDERSTANDING the ISSUES, FINANCE (especially cash flow), OPERATIONS, MARKETING, and IMPLEMENTATION
We seek to truly understand your needs as well as those of the business because for entrepreneurs and small business owners, both are completely intertwined.We know that there just aren't enough hours in the day to do everything that you need to do, from managing cash flow to dealing with employees. And, even less time for strategic planning, growing the business, or even finding new customers.We provide hands-on assistance to small and medium-sized businesses that don't have access to the resources and expertise typically available to CEOs of large corporations. We have the skills and experience necessary to perform in critical roles such as acting as your outsourced Chief Operating or Chief Marketing Officers to creating and implementing marketing strategy, business exit strategy, and most things in between.

We bring the right skills and experience necessary to analyze the business, set expectations, implement, measure results, and iterate as needed. This rigorous, results-focused approach allows us to work side-by-side with business owners to identify issues, solve problems, and pursue the right opportunities that will allow their companies to adapt, evolve, and prosper. We focus on implementation, since we know that the best plans in the world accomplish nothing if they sit on the shelf collecting dust.
OUR GOAL is to quickly deliver improvements to your business, including cash flow, profits, quality and employee morale, that can be carried forward and extended over time to enable your organization to prosper and contribute to its community, so that you can once again experience the joy that comes with owning your own company (and sleep better at night, since those nagging worries are resolved!) – Jason Proch